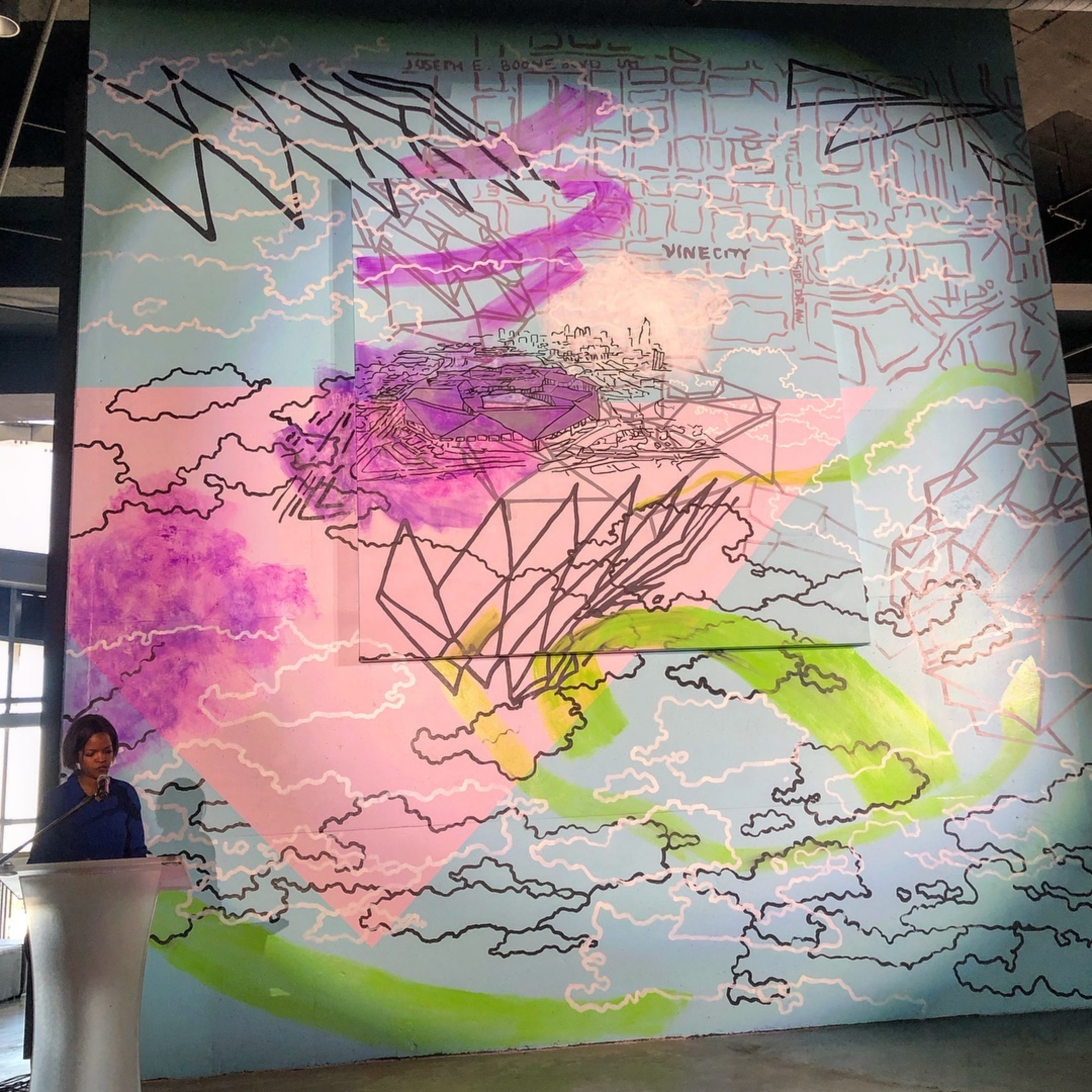 We are so happy to have had the opportunity to help curate and produce a new murals for AT&T at the Mercedes Benz Stadium to celebrate the historic Westside and its roots. We worked with local Atlanta artist Faatimah Stevens to create an immersing mural. Her concept highlights The Westside community, the stadium architecture and the growing and changing Atlanta.

The two diamond motifs that reflect each other, actually represent the rooftop of the old Dome. Those two shapes anchor the cityscape in between, as a way to open up to the new Stadium--and the community that surrounds it. The signature retractable roof, the map of the Westside, the colorful brushstrokes and detail carry this composition before you. Designed to guide the viewer along a landscape that is provocative, striking, bright and interactive.
Artist Bio
Faatimah Stevens is a designer, painter, and illustrator, Faatimah Stevens has her hand in many creative avenues. From visual branding to curation, being involved in the creative process is her true purpose. Although a Memphis native, she currently resides in Atlanta after studying at Atlanta College of Art and SCAD, and completing a BFA in Studio Art at Georgia State University. The primary motivation for her work is to provide a universal articulation shared through a visual language.